Featuring Arlington area artists since, 1967
Eleanor Grace Martin and her artist friends founded The Upstairs Gallery in 1967... this year we are celebrating 48 years of sharing our art experience with Arlington, Texas. Our art showings are unique, our classes have been experienced by thousands of adults and young people. Come join us as we continue to feature Arlington area artists - creating paintings, pottery, jewelry and
other unique works of art.
It's a one-of-a-kind art experience.
Upcoming show at The Upstairs Gallery.

"PEEK"
A NEW LOOK at LIGHTED SCULPTURE
by
CHRIS CUNNINGHAM
JUNE 4, 2016 ~ JULY 2

artist reception 4-8 p.m.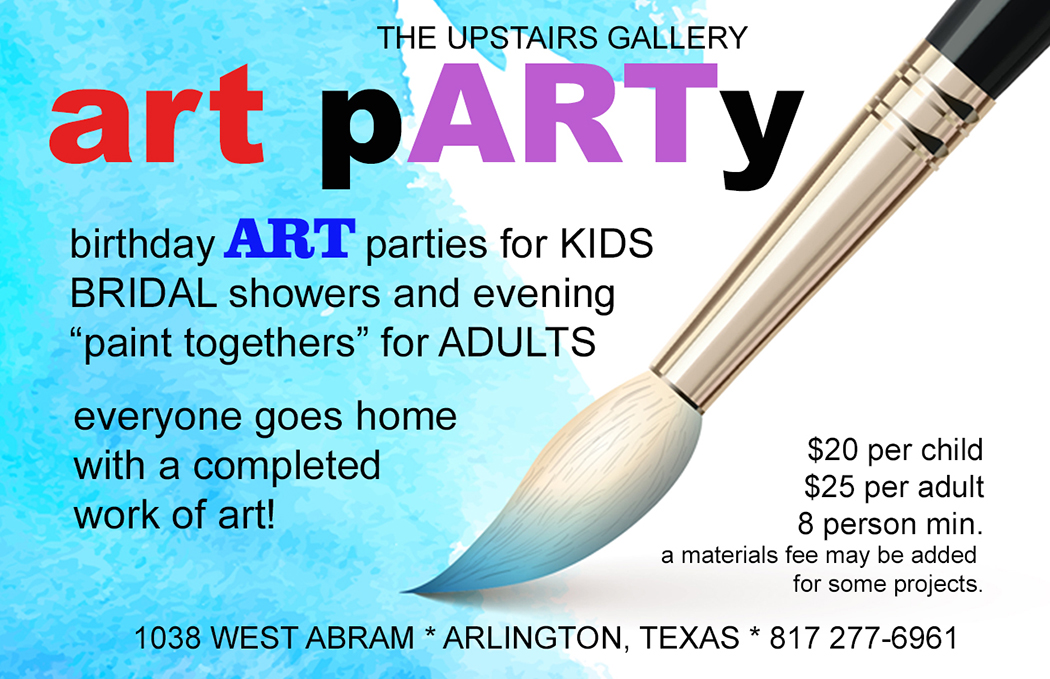 ---
CLICK HERE FOR CLASSES - SUMMER SCHEDULE 2016
Join with fellow artists and explore new creative expression through ART CLASSES at The Upstairs Gallery.
Call the gallery at 817 277-6961 for more information.